Feedback from Clients who have had massage therapy from Norma:
"Norma comes in to our football club once a week. Not only is she a fantastic masseuse, she is also a great person who focuses on attention to detail. Norma has helped me throughout the season and made me feel my best come match days"
Sean Murdoch, Goalkeeper, Dunfermline Athletic Football Club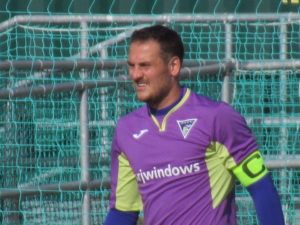 "I visited Norma today , this was my first visit after she was recommended to me.  I attended for a Remedial and Sports Massage.  My shoulders have been sore since becoming much more active with my Fitness PT.  This was just what I needed.  I left feeling like a new man and ready for a PT session tomorrow.  I would certainly recommend visiting Norma for this type of massage if you are an active sports person.  I have booked back in for my next session in 3 weeks".
Alex Guest, Livingston
"Lovely relaxing massage.  Norma made me feel very relaxed and the treatment room is lovely too with an added treat of a heated bed.  The 1/2 hour appointment fitted in well with my busy schedule.  Very professional but friendly too, I definately would recommend Norma :)"
Joan Hetherington, Livingston
"Love having a massage from Norma.  I will definitely be recommending to all my friends and family".
Claire Kerr Sneddon, Bathgate
"I visited Norma relaxed treatment room os so nice and relaxing Normas Massage is very very good she knows exactly where your injury is and works in the area until your injury disapears My daughterca Sport Swimmer has also visited Norma for sport massage Nicole felt amazing
So thank you Norma.
Carol Lawton, Livingston
"I just would like to thank you again Norma for the brilliant work you have done on my shoulders.
Thank you 🙂 "   
Edvis S, Livingston (Personal Trainer)
"Great massage in a relaxing atmosphere. Would thoroughly recommend. I've been having neck and shoulder problems for a while and Norma is helping me cope with them."
Karen Ricci, Livingston
"Massage experience with Norma gentle and calming just what I needed at the time. Must get my act together to do it again."
Anne Dinnis, Edinburgh
"Had a sports massage on my legs, it was just what I needed and made a massive difference to my sore leg muscles."
Anne Batty, Edinburgh
"Had a lovely relaxing massage last night to recover from Sunday's marathon!"
Eileen Thomson, Livingston